Canceled
Co-ed Thursday Flag Football (Fall 2022) Flag Football · Co-Ed Social
Canceled
MonTueWed
Thu
FriSatSun
6:00pm to 8:00pm
7 vs 7
Team Fees

Early Bird

$45.00

per player + 3.0% Processing Fee

Regular

$55.00

per player + 3.0% Processing Fee

Late

$65.00

per player + 3.0% Processing Fee
Free Agent Fees

Early Bird

$45.00

+ 3.0% Processing Fee

Regular

$55.00

+ 3.0% Processing Fee

Late

$65.00

+ 3.0% Processing Fee

This is a 7 week league, including an Awards show Week 7!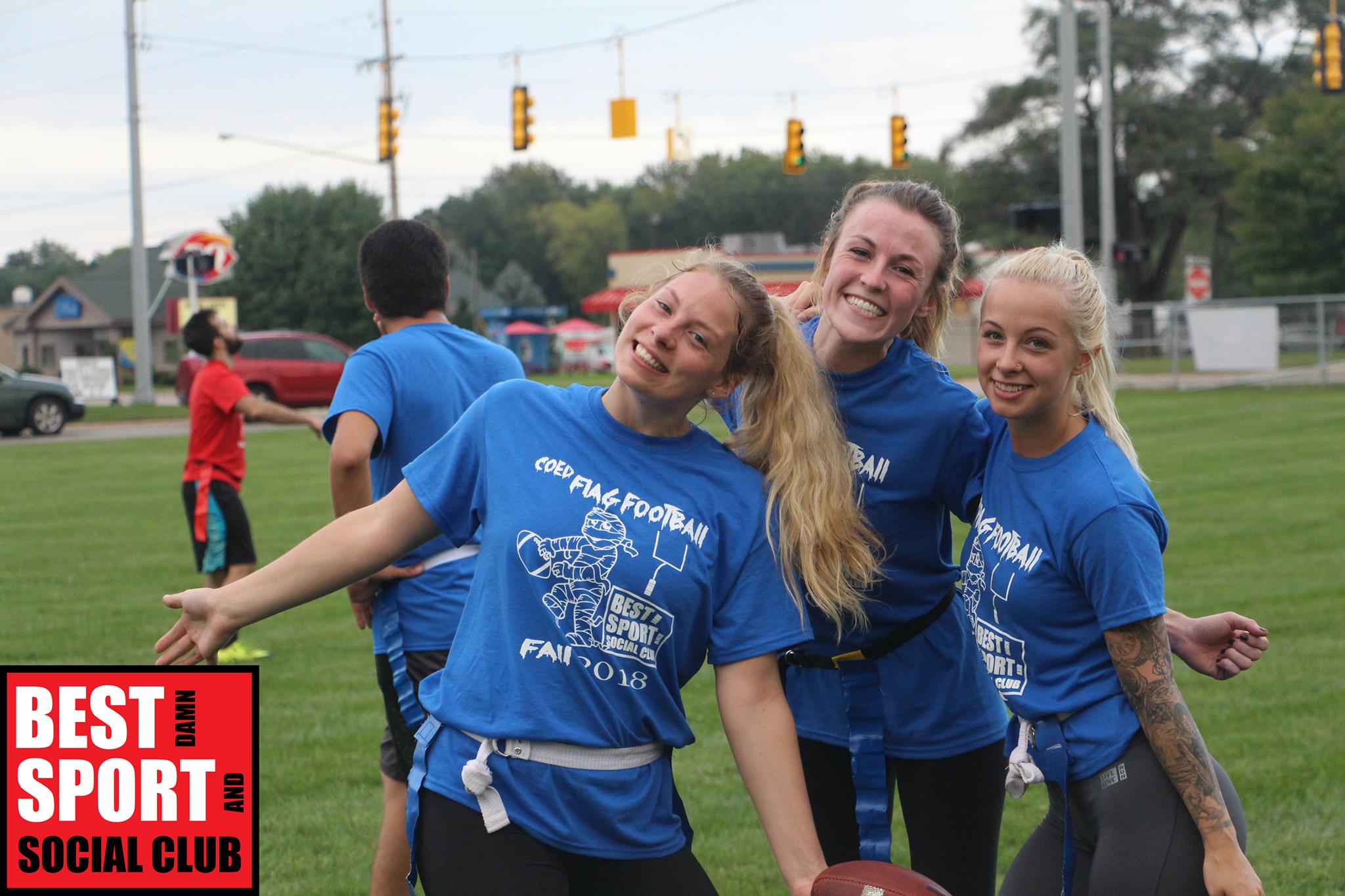 Sign up and create a team, sign up on an existing team, or Sign up as a Free Agent and we will place you on a team! You can also sign up with 1 or 2 friends as free agents and email us and we will place you together.... Salud!
7 v 7 - Play for 1 hour and then join us at our partner bar for food and drink specials

Partner bar: TBD
Minimum Roster Size = 9 (Atleast 2 females)
*BDSSC reserves the right to add players to your team or merge your team if you do not meet requirements

THERE ARE NO REFUNDS FOR ANY REASON OTHER THAN CANCELED LEAGUES. PLEASE BE AWARE OF THIS BEFORE SIGNING UP.
THANKS,
BDSSC STAFF